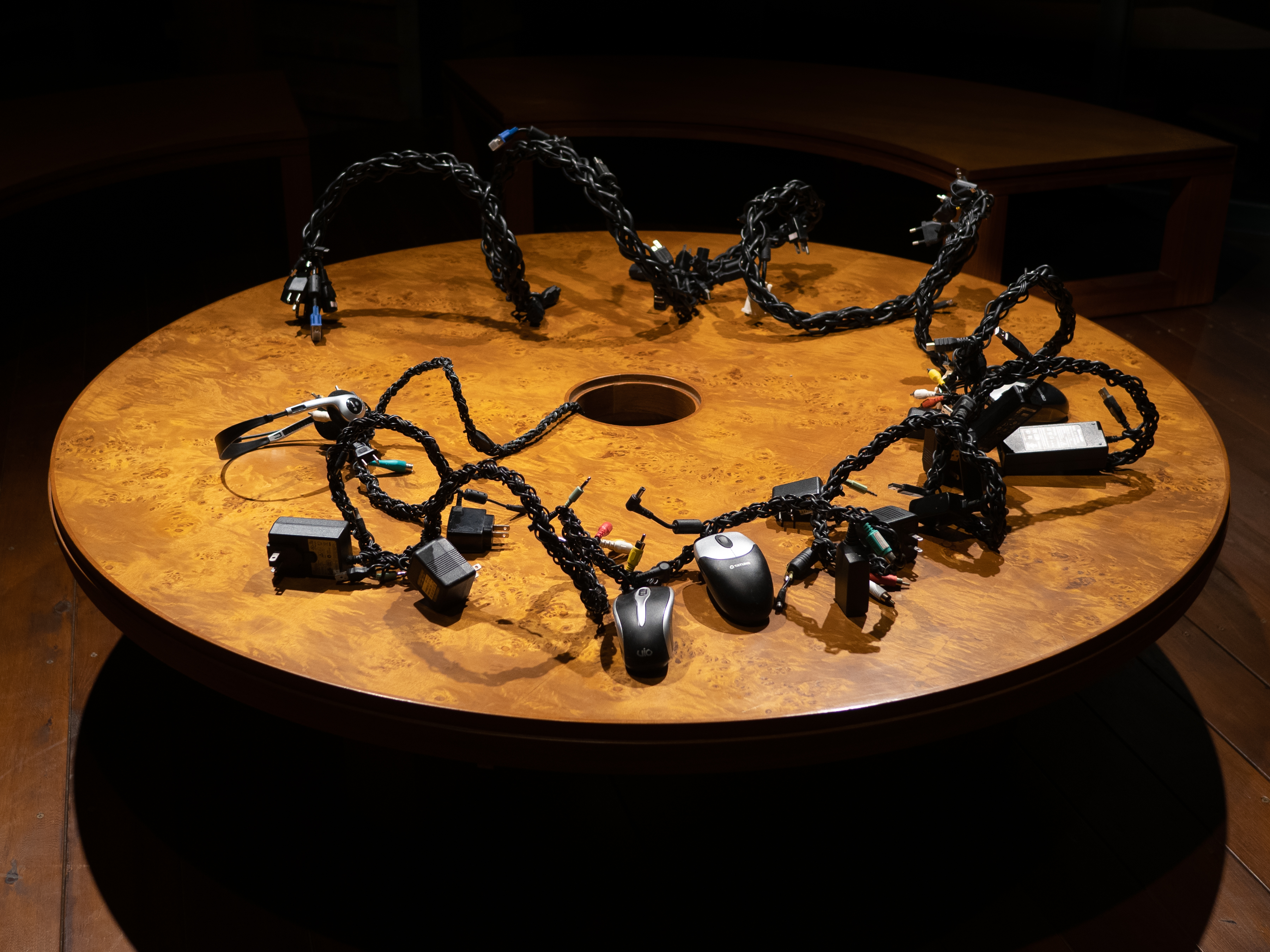 Umbilical Cord of Modernity, 2022

Found electronics, data cables, power cords
127 x 127 x 38 cm (50 x 50 x 15 in)



This sculpture is crafted entirely from discarded electronic cords and connectors gathered from a single household. Using an 8-strand technique, the cords are braided together, creating a single cord that weaves and coils in space, held together solely by its own tension. The materials used in the sculpture embody generations of now-obsolete data and signal transfer technologies, underscoring the perpetual production of electronic waste resulting from the rapid evolution of technology.

The project draws a parallel between the digitally-infused, fast-paced, mass-produced technology of today and the time-consuming, physical processes and tactile techniques practiced by individuals. The cords in the sculpture represent our reliance on technology while also symbolizing the reciprocal environmental impact that encapsulates the ultimate dilemma of modernity.